Either that or there was a hiccup with MySpace. Did you guys see that other person's photo in my place today? A few people sent me screenshots of what my photo was showing up as...
Exhibit A

Exhibit B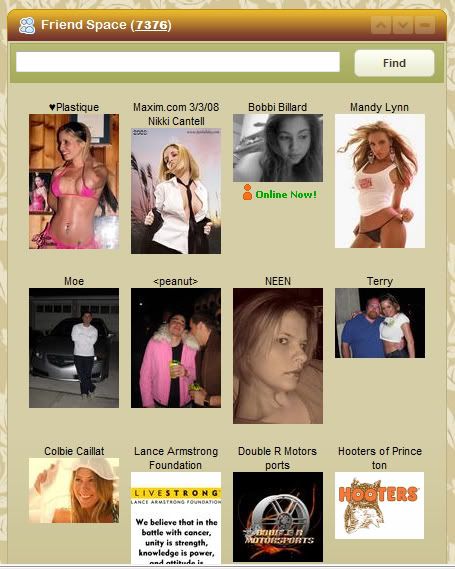 And the photo wasn't of me. Pretty girl though.... Has this ever happened to you? I saw it happen to my friend Karli before but her photo was a photo of some strange looking guy. Hey, if you are going to get hacked, at least let it be done by some hot chick right?
Anyway, I changed my password just in case and everything seems like it is back to normal.
Special thanks to
Oscar
and
Falcon
for emailing me to let me know.
XoXoX,
Bobbi Billard
www.bobbibillard.com